Here in this page, an introduction of how to embed Google photos into WordPress posts is explained:
1. Go to Google Photos, select all the pictures which you want to share into an new album.
2. Share this album and copy the link.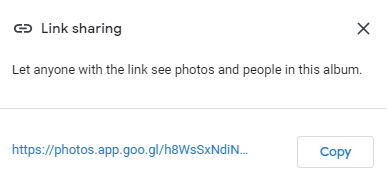 3. Go to reabr.com, get started, and add a Bookmark.
4. Paste the link of Google photo album into the new Bookmark.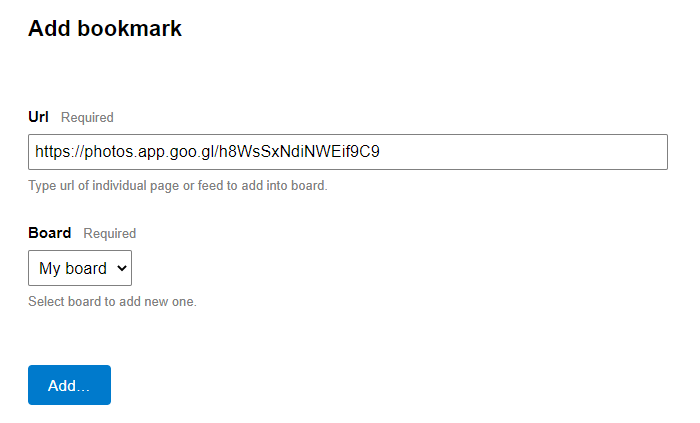 5. Click the embed gallery button on the right bottom corner to get into setting page.

6. Adjusting the parameters of the gallery, such as photo resolution.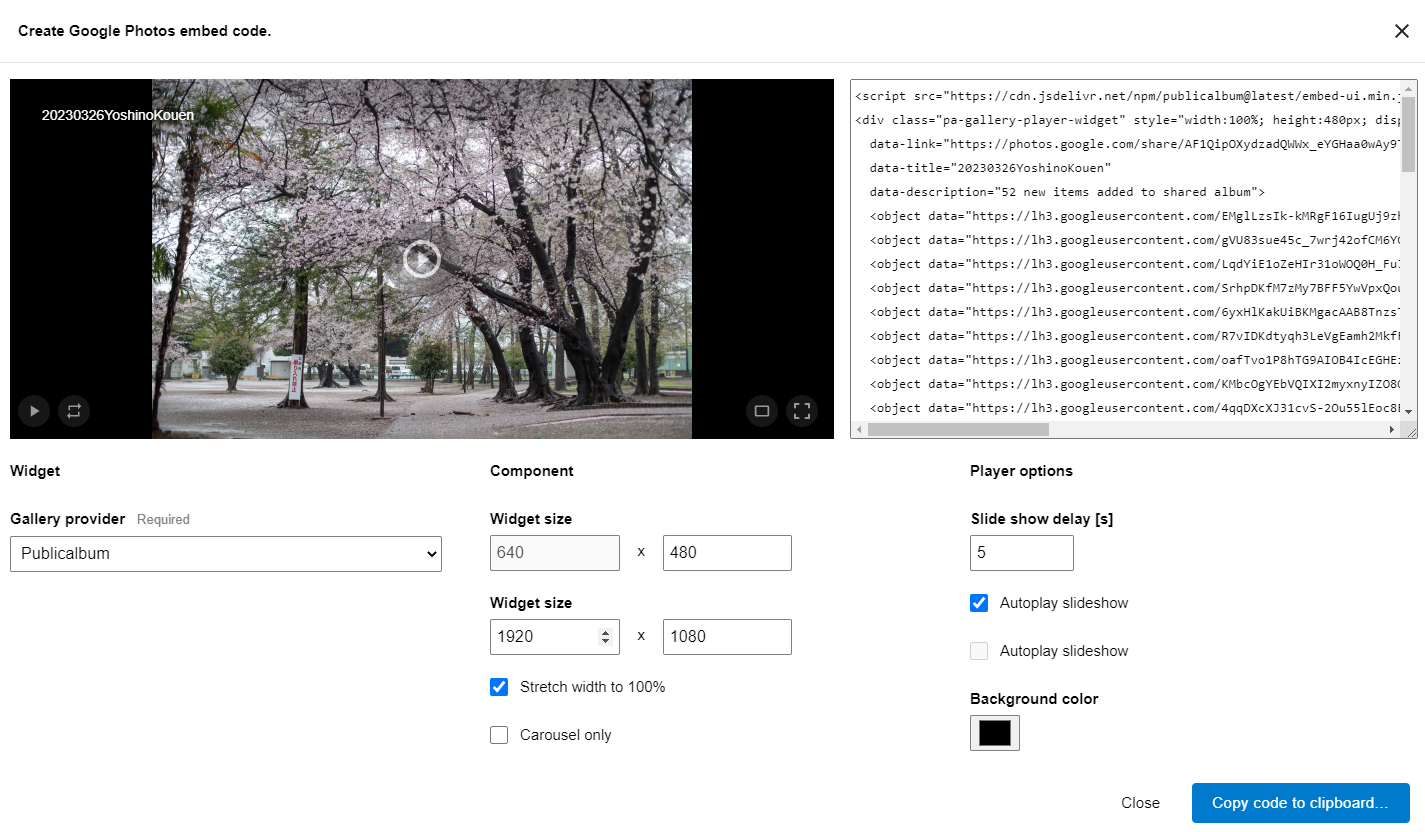 7. Two options here:
Copy the address of each photo and embed it into a wordpress post by Image widget.
Copy the cod of this gallery and directly paste it into a wordpress post by Custom HTML widget.